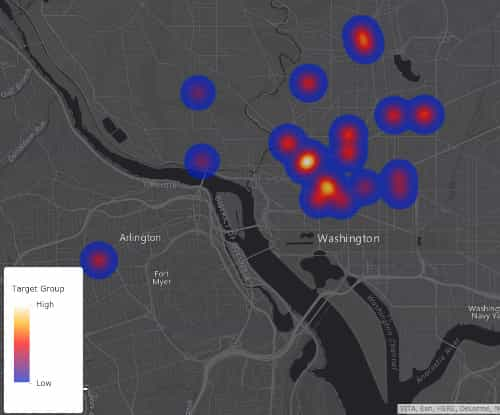 GeoJSON in ArcGIS Online
---
GeoJSON is the de facto standard for sharing spatial data online. It's a neat format that keeps things simple. I think I've heard it called it "…the shapefile of the internet".
Like shapefiles, you can take this simple piece of data and you can upload into ArcGIS Online using your free ArcGIS Developer account and you can start leveraging the tools in ArGIS Online to really add some flare to that simple GeoJSON data.
Check out this video for a quick demo.